TODAY
I felt full of energy most of today, I had the house to myself (share in a student house at the moment- not for much longer, thank f@#k) so i experimented some!
I did the unusual drink that I mentioned earlier and I also made some biscuits, not the UK kind… but american biscuits which are kinda similar to our scones I guess.
I'm going to steal their picture, as mine were not so pretty this time around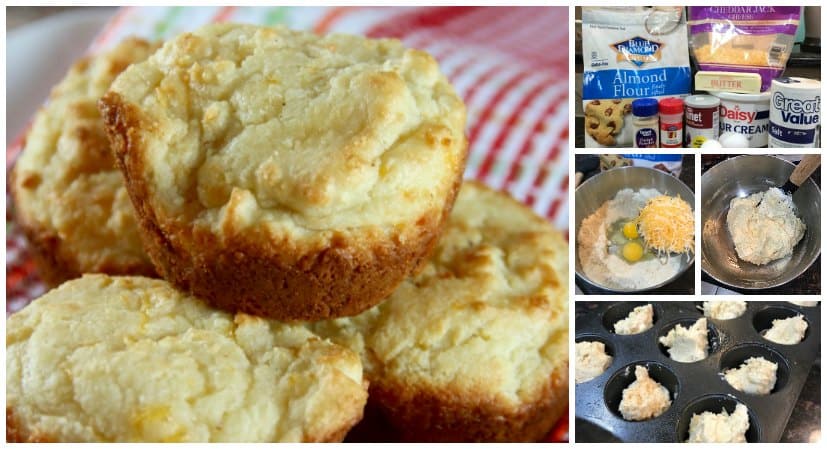 Now, I never had any baking powder, so they didn't rise like the ones on their photographs, but they turned out mega delicious! I halved the recipe and made 4 of them,  2 to have with my supper and I'll have 2 tomorrow for breakfast!
Macros
My macros for the day were on track! I started using a new app called MyFitnessPal, which a lot of fellow Keto people will be familiar with.  They have a huge database of ingredients already stored, so it makes it much easier to find things! I'm still playing around with the ratio of fat to carb to protein, but the calories are still around 2300/2400.
Electrolytes
Now as you may notice I had some hydro tablets, which are basically to help make sure I have enough electrolytes, as there seems to be warnings everywhere I look that while doing Keto you need to take extra to make up for a likely deficiency! I had some of these tablets already in the cupboard from one of those irresistible offers online, which have conveniently become of use for once!
Oh and for some reason I have a killer pain in my shoulder that I took the paracetamol for, I feel like somebody is standing stabbing my shoulder with their finger. I suspect it may be because I'm moved from always having a backpack to having a handbag that I wear on my shoulder… who knew trying to look less studenty and more professional was going to cause such pain!!
TV show
While trying to distract myself from the pain in my shoulder, I've been watching a new TV show called cardinal, I'm only about to start the 4th episode but it's very mysterious and interesting for sure.  I bloody love me a good series to watch, and much prefer to chill out and watch TV than be social – usually.
Some favourites include, Grey's anatomy, Scandal, The handmaid's tale, House of Cards, Orphan Black and many many others.
Oh well, tomorrow I shall try the recipe I got the cream of Tatar stuff for. Cloud bread, awful or amazing? We shall see!
I am gonna go make that late dinner of kippers with broccoli and the biscuits, but I'll post a picture soooon as I have done 🙂
Love Jem
xx ❤
P.s Okay this was my dinner( before I put it in, obv)…. Safe to say, I'm NEVER buying kippers again, bloody disgusting, far too many bones.  I ended up leaving half of the veg as it ended up covered in bloody bones too 😦
Oh well, I'm still pretty full and lesson learned!!!